Best viewed at 1280x800 or at a higher resolution!
| | |
| --- | --- |
| | Final Call Ministry |

The Final Call Ministry exists for one purpose: To wake up and prepare God's people in the knowledge of the Sabbath, the Investigative Judgment Hour, the Second Coming of Christ , and to help each to know the time, the hour, and the events we are living in. Also to help each to understand what the Mark of the Beast is so that none will be deceived. Visit this site frequently and take full advantage of the Bible Studies provided to help you to make the decision to accept Jesus Christ as your Lord and Savior and the Truth as it is written. Come out of Babylon and be not a partaker of the Wrath of God. It is my prayer that the Holy Spirit will guide you in your search and studies. May we all meet on the sea of glass with our Savior. The Time Is One Minute To Midnight! Are You Awake And Waiting?

The Remnant: Righteousness by Faith...Sinless and Saved by Grace. Sin no more through the power of grace! Membership in the TRUE church comes not by belonging to the church in order to belong to Christ, but by belonging to Christ in order to belong to the church. Saved by grace through faith and a life judged on works of faith. An image of Jesus Christ reflected in each of our lives. If you love me...keep my commandments.
---
" I appeal to my brethren to wake up. Unless a change takes place speedily, I must give the facts to the people for this state of things must change unconverted men must no longer be managers and directors in so important and sacred work. With David we are forced to say, " It is time for thee, Lord, to work: for they have made void thy law." {SpTA09 31.1}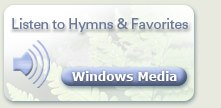 With Your Visit,
This Site Has Been Blessed

Times Since June 1999
© Copyright 1999-2011 The Final Call Ministry All Rights Reserved.
This Site Powered by Delaware.net Server